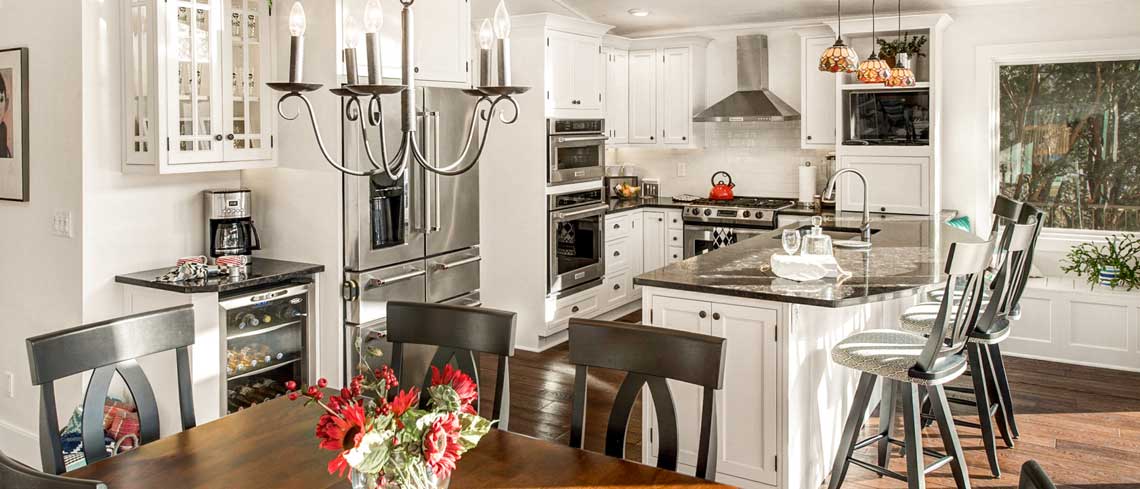 Cabinet Installation
When it comes to home remodeling, the room that first comes to mind is the kitchen because it is one of the most trafficked rooms in the home. Whether it is constructing a new kitchen island, changing the countertops, redoing the floors or altering the design, there are several benefits in remodeling a kitchen
While the do-it-yourself home improvement may look easy in magazines and television, it's usually the contrary in real life. Inexperienced do-it-yourself projects can run over budget, take longer than expected and can cause major headaches.
Excepteur sint occaecat cupidatat non proi dent, sunt in culpa qui officia deserunt mollit anim iest.laborum. sed perspiciatis unde omnis iste natus error voluptatem accusantium dolore mque laudantium.
Hiring a kitchen remodeling contractor is definitely the way to go if you would rather be doing other things with your time than a DIY kitchen remodel. There are many kitchen remodeling contractors who could help but are they reliable and highly qualified to turn your remodeling ideas into a reality?
A well designed kitchen is the dream of every homeowner. Not only does it add value to your home but also a thoughtful kitchen can bring much delight as the kitchen is the heart of a home, where people gather, share meals and make memories.
2 comments
Leave A Comments